Refurbishment and Troubleshooting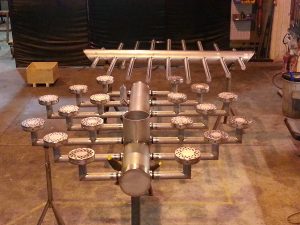 Refurbishment of existing internals is a speciality, using all new replacement components wherever inspection show these to be necessary.
Alternative designs, materials and surface treatments can be employed to improve and enhance the original design intents. Improvements in process performance, maximum flowrates and reject volumes can often be achieved – in addition to providing improvements in availability and operational costs.
Many different models and types of water treatment equipment including coarse strainer internals, media filters and deaerators are serviced, and spares for a wide range of units can be provided. Call us with your requirements and we will provide a friendly and efficient service.
Pressure vessels can often be re-purposed with changes to internals designs or choice of media, extending the life of valuable capital equipment and deferring major expenditures while achieving significant gains in plant effectiveness.